This page will be ever evolving, and we will be do our best to provide the most up to date Testimonials from all of our customers. Thank you for all of your feedback!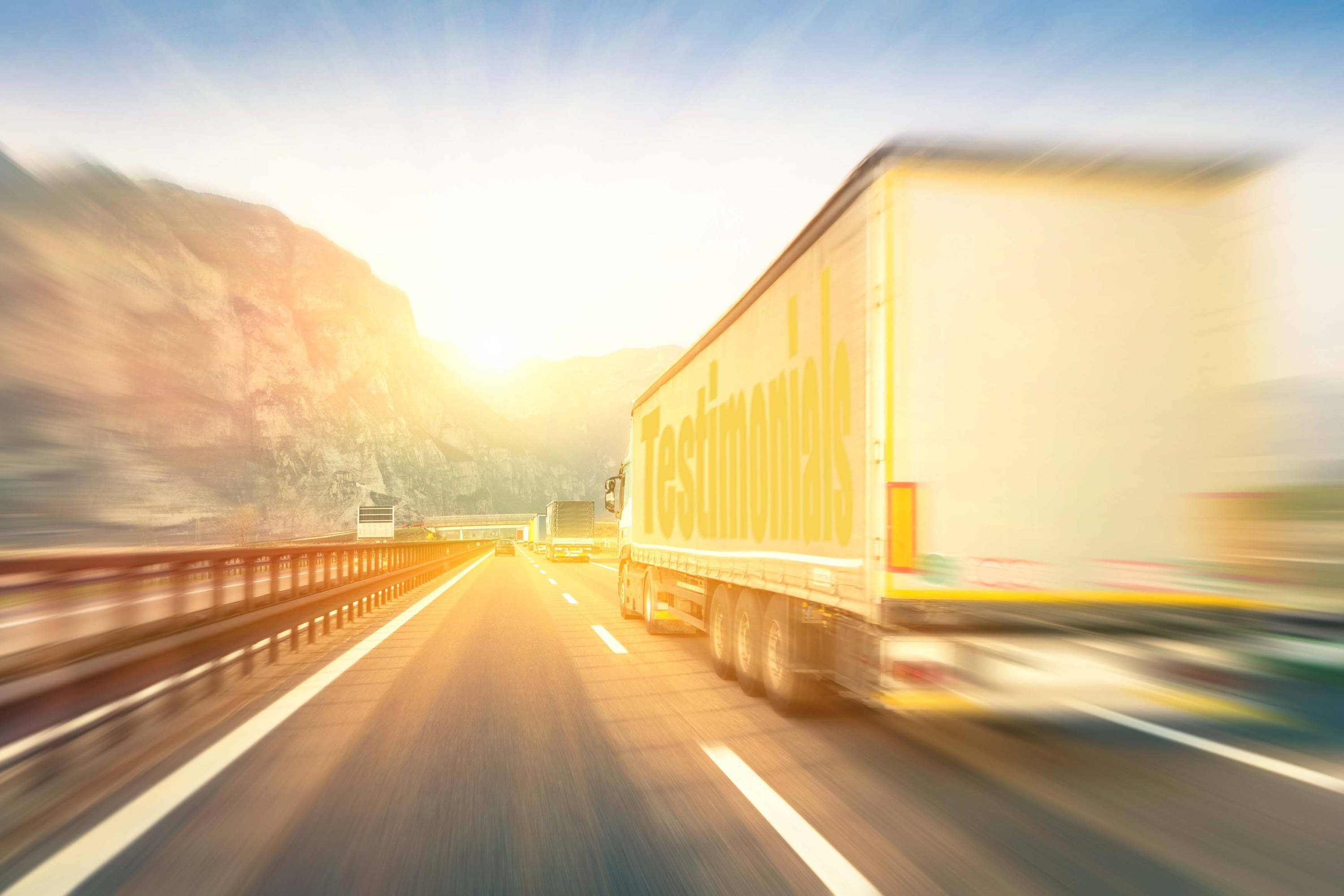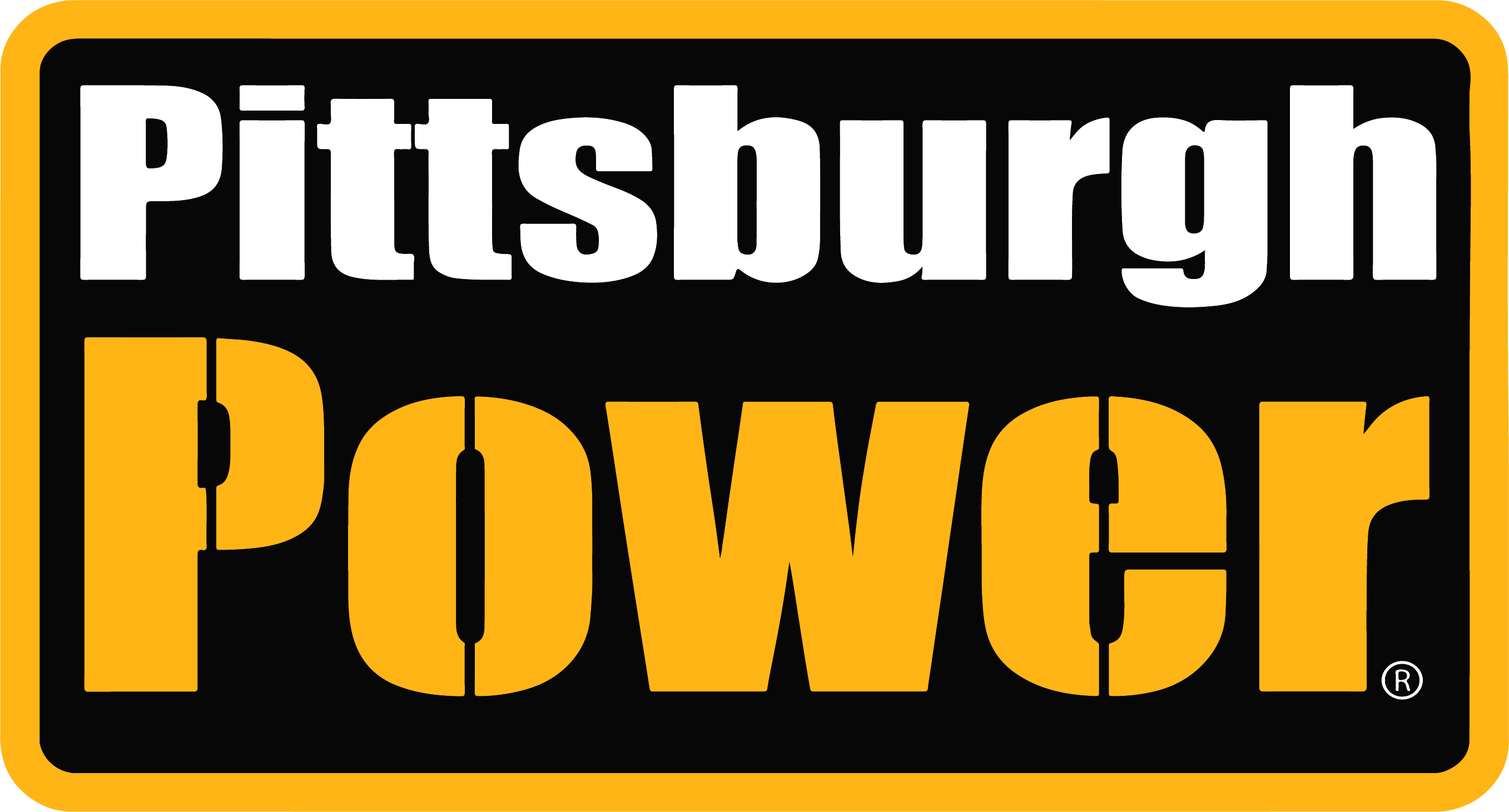 They have the knowledge and determination
"These guys have all ways gone the extra mile to help me on my truck. They have knowledge and determination. The mechanics, the programmers, the service staff, and Cathy are all great people with good attitudes and the desire to see me do better. I highly recommend this shop for all your needs."

"Great shop if you're needing to get the most out of your equipment, and also if you prefer it to run correctly. From the ECM to the flywheel and everything between Pittsburgh Power has you covered. Keep up the fantastic work guys!"
"Great people. Been here 4 times with 2 different trucks. Great work. Getting motor fixed after others messed it up. We have the Dorothy installed in our truck and it works great!"
"Amazing Experience. I have a 2012 Freightliner Cascadia with a Cummings ISX 15 450hp. I called Monday morning with a loss of power issue. Fortunately, I was 2 days ahead or schedule on my cross country run. They told me to come on in, day one they fixed my power loss issue (back pressure sensor) Day two they cleaned my exhaust system sensors took it all apart and put it back together. After they finished that they put my truck on the Dyno and it produces about 400Hp and 1400ftlb torque. I had previously added a fleet air filter and saw an immediate drop of about 1mpg in my fuel economy. Costing me over $100 a week in fuel plus the cost of the filter, I asked them to test the Vacuum pressure on the fleet air filter verses my old paper filter. They did this and confirmed that the new filter had a lower vacuum meaning it had a little better air flow, considering this I chose to keep the Fleet air filter. Then they reprogrammed my computer, which increased my Horse power to 527hp and my torque to almost 2000ftlb. Now for fuel economy, prior to fleet air and tune up 3-21 7.15mpg 3-26 7.32mpg 3-28 6.78mpg install fleet air filter 3-31 5.97mpg 4-3 5.96mpg 4-4 5.48mpg 4-7 5.61mpg 4-8 6.35mpg 4-9 5.42mpg loss of power check engine light (bad back pressure sensor) 4-12 4.64mpg Pittsburgh Power tune up 4-14 7.88mpg. I knew it was going to be good when I saw that I had gone 1000 miles and still had over 1/4 tank left. It pulls hills much better far less down shifting to pull hills far better fuel economy, and I was playing with the power so I'm certain I can get even better fuel economy with this new set up!!! I highly recommend this shop and had an amazing experience. Frankly you can not get the amazing reputation they have with out doing most everything extremely well, which for me they clearly did!!! Sincerely Thank you James Brown LandStar Driver"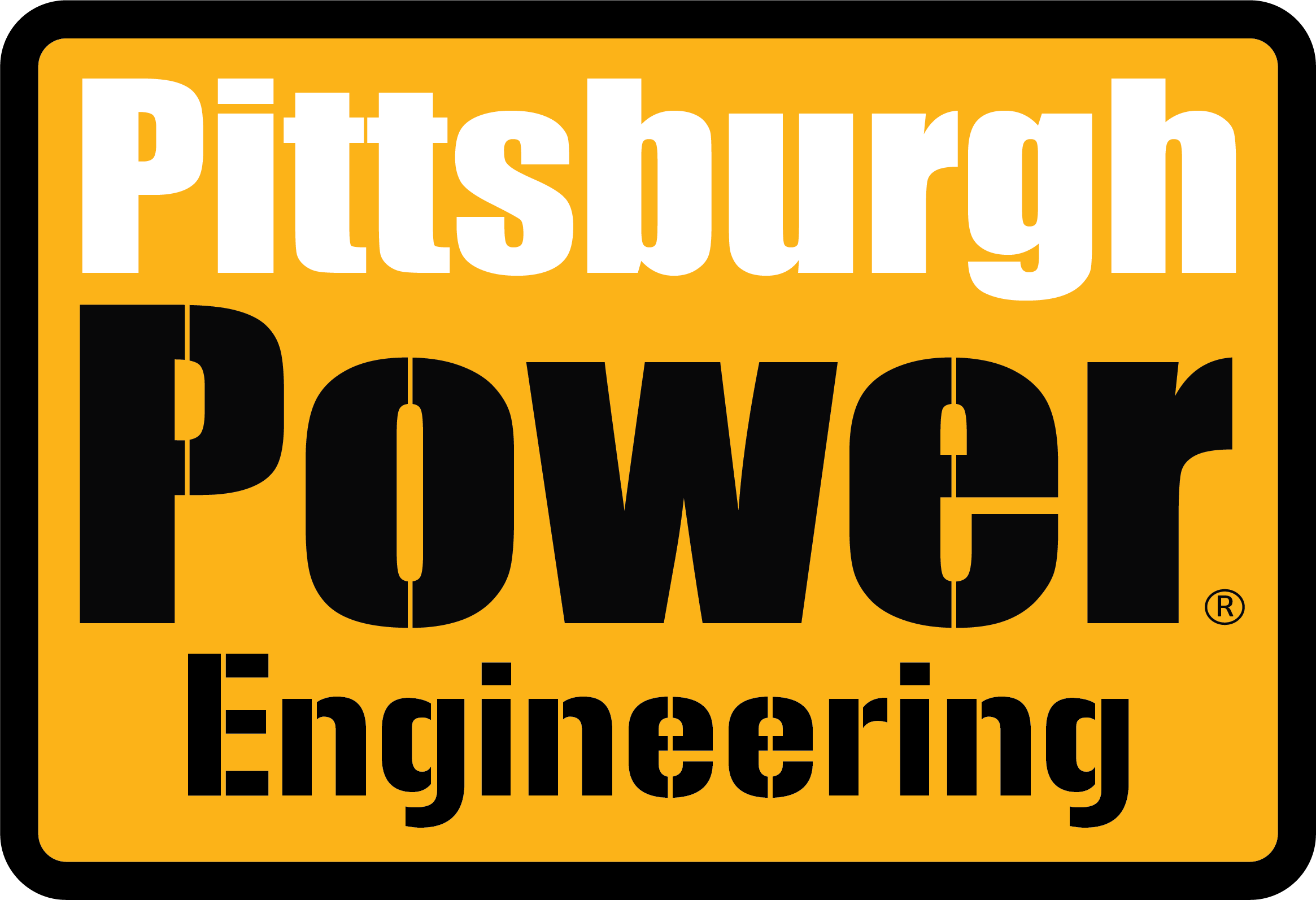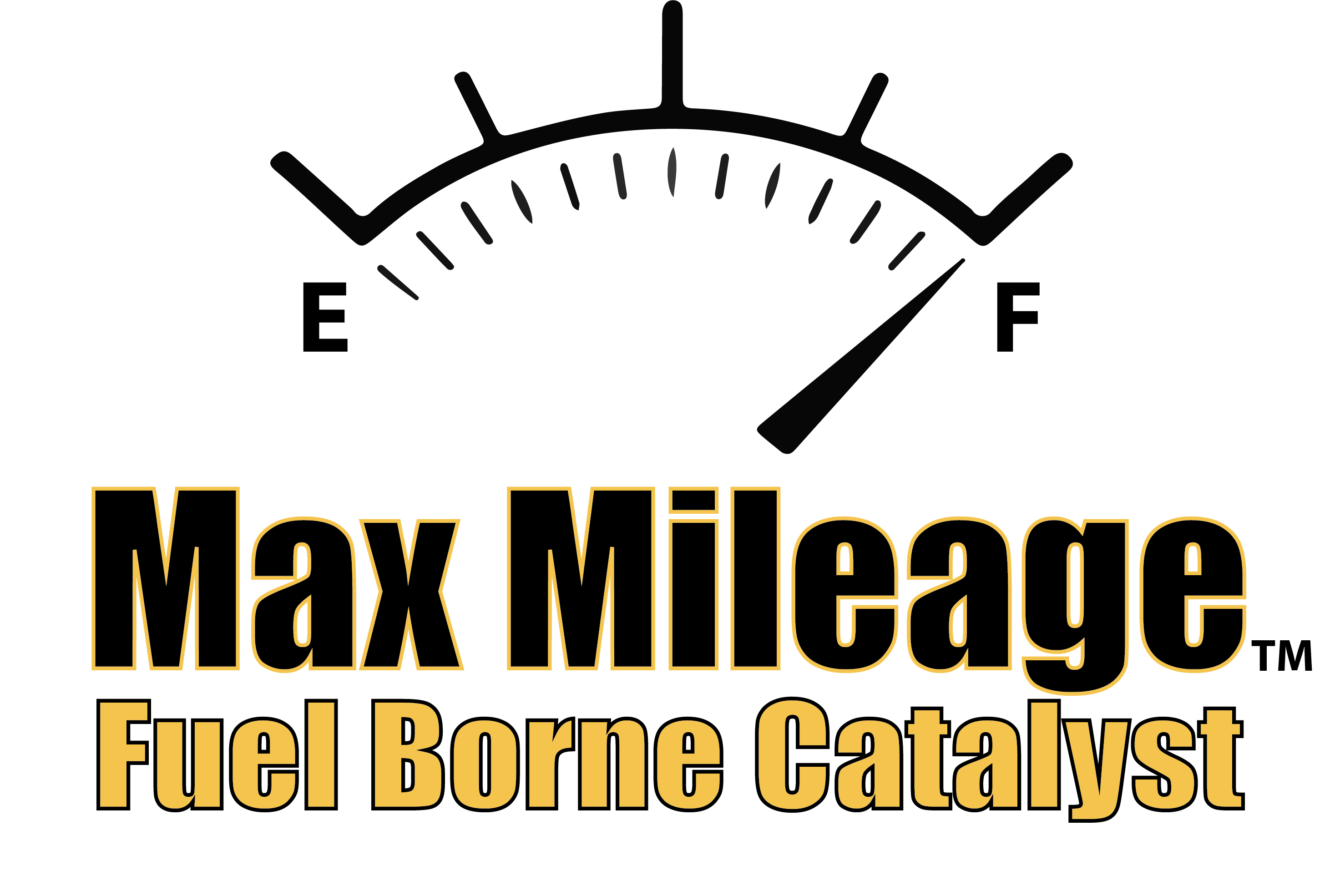 Thats 300k miles of soot build up
"Here's the exhaust manifold. Not cleaned or wiped down. That's 310k miles worth of soot build up. If you look close inside the manifold on the block side I wiped my finger in the middle. I've never seen a diesel look this clean inside. no scale or build up at all. "
AJ Peeples - Fort Worth, TX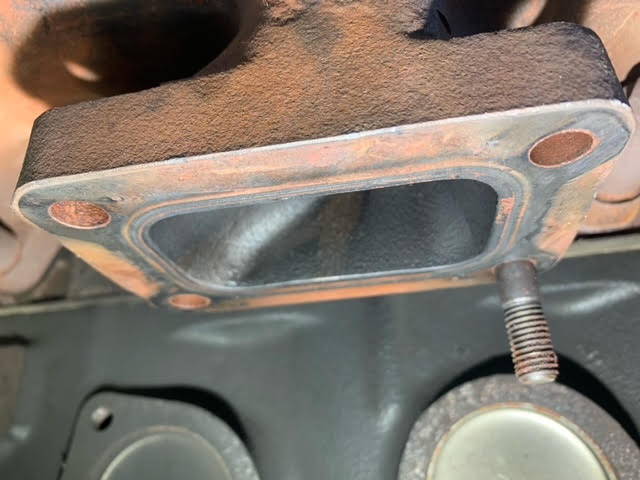 Can't tell you how happy I am with this product
"Been using max mileage for almost 2 yrs now and I can't tell you how happy I am with this product I don't miss Tuesday's to listen to you guys talking about engines. "
Patrick kithi - Eugene, OR
DEF went from 130 mpg to 300 mpg
"I have a 2014 Pete 579 with a Paccar 455 MX13. Mileage was 6.4 now 7.2+ after a few fill-ups. I used to get CHECK ENGINE light daily, have not seen it in two weeks. DEF went from 130 mpg to well over 300 mpg (last fill was 399 mpg after high miles). No BS, why would I want to."
Tom Dantona - Saint Peter, MN
"A friend gave me a quart of additive to try. I put it in my 1993 Chevy K2500 pickup with a 6.5 diesel. I picked up 4 mpg and smoother idle and exhaust emissions are not as harsh. I went from 20 to 24 mpg."

Jesse Newsom - Cascade, MT
It's like an engine without the DPF!
"I'm nearly done with my initial 1-gallon of Max Mileage and the truck has been running great! It's like an engine without the DPF! I get immediate throttle response, excellent power, and smooth, quiet operation, even under high load. I own a 2013 Cummins ISX CM2350, 550 hp engine. Thanks again for your work in support of diesel owners."

Bruce Luke - Hartsfield, GA
Engine is quieter and smoother
"Within hours of mixing the Max Mileage Fuel Catalyst into the tanks on my company truck, the engine is quieter and smoother.I'm in a 2019 Freightliner Cascadia with the DD15 engine, DT12 auto shift transmission. It is equipped with factory electric apu system and the engine will automatically start when the batteries need to be charged. If it idles an extended period it will automatically go into a regeneration cycle.Normally when the engine shuts down from charging the batteries or interior comfort mode, the shut down shakes the truck violently, akin to shaking in high winds or being struck by another vehicle when parked. Within 12 hours of adding the fuel catalyst, it no longer does that. The engine is also quieter then before from the sleeper area. Also the tale tale vibration of the engine when idling is lesser than before."

Charlie Johnson - Plainview, TX
100k miles the emissions system had zero problems
"I have a 2016 Freightliner Coronado with a DD16 engine. I'm the original owner. First 100k miles the emissions system had zero problems. Then it started at 50 km into the trip I'd get emissions codes with warnings of an engine derate. I'd keep driving 20 km and the engine would derate to 75% 80kph. 50 kms later it finally had a driving regeneration and the codes clear. In time this would only get worse and more troubling. Then it started doing it every day. Countless trips to Freightliner and hundreds of hours of downtime. Freightliner could never do more than clear codes. When the warranty expired I just lived with it. Then I heard Bruce talking about this stuff on the radio. I figured what have I got to lose. I found a dealer near Edmonton, Alberta. I tried a jug and just half way through the first treated tank of fuel it started doing it's thing. Two tanks of fuel later I'm emissions codes and derate free. So after the first jug I ran out it took me a while to buy another jug (the dealer kept selling out) and I was back to where I started. Derates, codes, and all of the regens. Then I bought two jugs. One hour later on this wonder the truck is code free and has been for the last 100k Kms. A few months ago I started a new jug and at same time got my filter life level checked and it was at 75% plugged. After this jug I'm gonna get a reading again. My DEF consumption has gone down too. I can now get five fills of fuel (600 litres per fill) per 75 litres of DEF. Without max mileage treatment it's 3.7 fills per 75 litres."
James Hofer - Alberta, Canada
"I have a '96 Peterbilt with a Cummins N-14. I've been using the catalyst since June 1, 2019. I've gained .2 mpg and the engine is quieter and idles smoother. Great Product!"

Bob Kirlin - Missouri Valley, Iowa
CAT 6NZ is quieter and smoother
"I've been using Max Mileage for about 6 weeks. My '02 CAT 6NZ is quieter and smoother (especially at idle) and seems to take less throttle to get the same power as before. I think there's a fuel mileage gain and I've been thinking about stopping the catalyst for a month to get accurate mileage comparison figures, but I like the other benefits so much I don't want to stop!"

Greg Wheating - Jones, MI
I was shocked at how quiet the engine was...
"I am a company driver but after listening to the radio show I decided to try it in my 2016 Ram 6.7 Cummins. First day I was shocked at how quiet the engine was and I couldn't hear it running with the radio on. I average 20-21 mpg running just the pickup and got 22.9 1st fill up after using the catalyst. Last year towing 26,000 it used a tank of def in a 1000 miles. Now using the catalyst in a 1000 miles the def is still 3/4s full and the truck has gained half a mile to 1 mpg pulling the trailer."

Roger Neal - Demossville, Kentucky
More pulling power in the mountains...
"It's working great in my MX-13. Using it for over a month now and almost a half mile to the gallon gain and slight decrease in DEF fluid. The truck is running like brand new, smoother and quieter, also more pulling power in the mountains. Liquid gold!"

Sean O'Hare - Toronto, Ontario
"Hello Pitt Power, just wanted to thank you for an Awesome product: Max Mileage!!! I have a 2011 Ram 2500 6.7 Cummins & have seen only a couple regens since starting to use this, I'm almost finished with my 1st gallon. I know several people using it & they have the same results.
Love you guys, keep doing what you're doing.
And give Kevin Rutherford a hard time every chance you get, smiley face."
When it's calm I can get 8mpg...
I have 60 series 14 liter Detroit and after I started useing max milage when truck is idling how much smoother it ran and completely got rid of vibration in in cab. As far as milage, its hard to tell I run up in northern north dakota and minnesota Im always fighting side winds 15 to 30 mph out of NW. When its calm I can get over 8 mpg.
Works for my new truck...
Thanks, Max mileage works for my new truck, it had regen problems. Using half gallon of max mileage and three forced regens, no problem.
Much quieter with greatly diminished vibration...
My company truck is a 2012 Peterbilt 587 with a 2012 Cummins ISX15 on 440,000 total miles. I've only just begun using your catalyst for only 400 miles. In that time I've observed the engine run at both idle & highway speeds much quieter with greatly diminished vibration. At idle the pronounced "dancing" vibration by the tractor is gone. No noticeable mpg improvement yet, but I'm not expecting that.
Happily, I'm surprised to have seen any improvement this soon. This catalyst works as advertised & I'm looking forward to the results after longer use.
I use the catalyst in my 1999 Ford f150. Increased my mpg 2 to 3 mpg and makes engine run very smooth .

Hits factor region every time...
I had a gentleman introduced me to your product a while back and I never really got any of it or followed through and the DPF on my 2018 Silverado tanked at about 350,000 miles so I had a full service done at a DPF alternatives and they turned me on to a bottle and my truck now hits the factory region every time and I probably get at least a mile more to the gallon. The gentleman that turned me on to your product originally he has a comments that still has all the factory emissions on it he is up around 800,000 thank you for your great product!!!
My truck is now on 900k miles...
Just thought I would let you know that I have used the product for a few years now in my 2006 Duramax LBZ pickup that I deliver Airstream camper trailers all over the country with. My truck now has over 900k miles on the original engine with the original turbo and still on the first set of replacement injectors. And still has the original EGR valve. I have used the catalyst for the last 600k miles along with power services fuel additive. So far so good, I will let you know when I hit a million miles.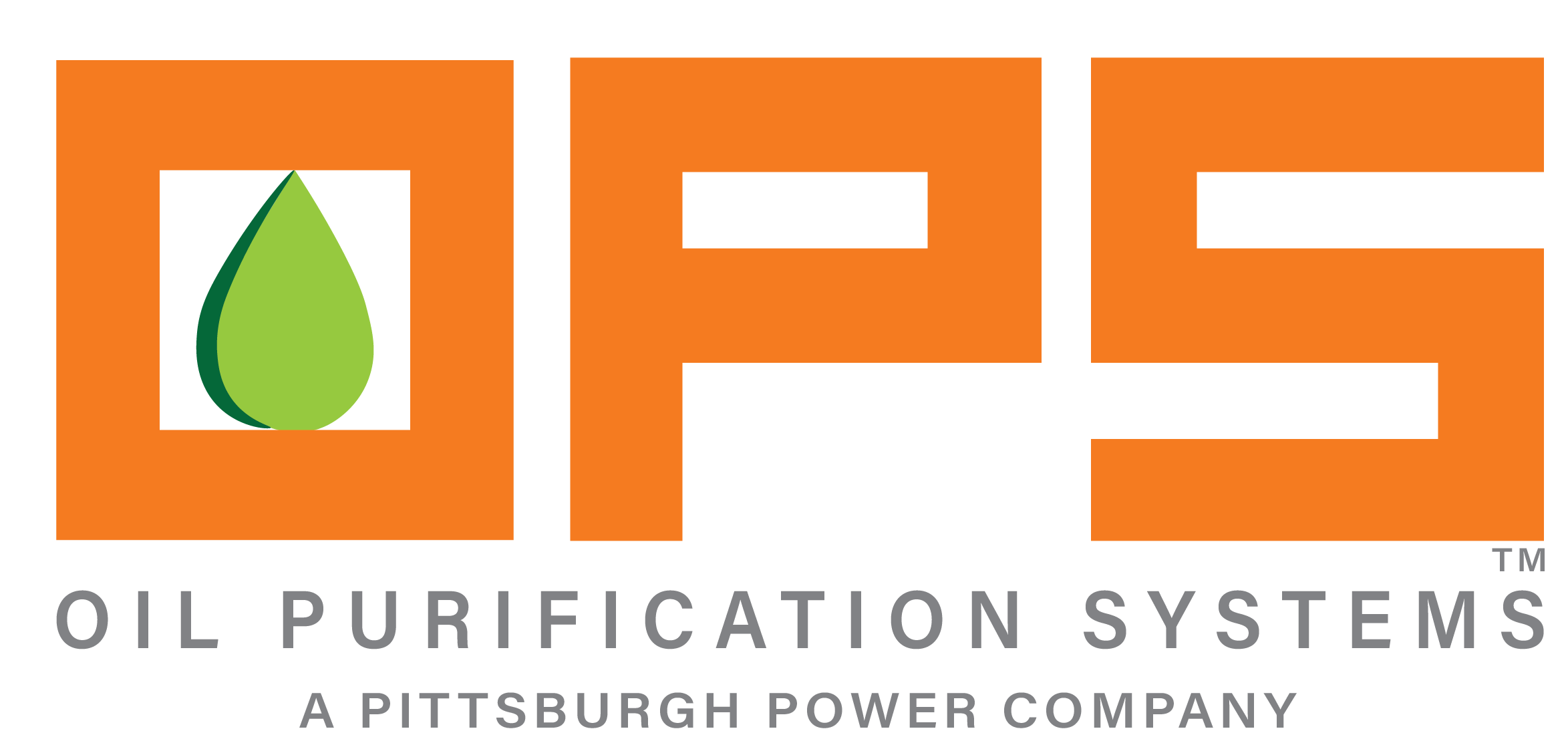 I will not run a truck without OPS
"I will not run a truck without an OPS ECO-PUR installed, you shouldn't either"

Kevin Rutherford, Host of "Lets Truck" on SiriusXM Satellite Radio
Has a positive financial impact on the business
"We Are Keenly Interested In Technologies And Processes That Are Built On The Idea Of Resource Sustainability And Conservation! In Short, That Saves Both Money And Scarce Material Resources. When We Come Across A Product Like The Ops-1™ System, That Is Not Only Good For The Environment But Also Has A Positive Financial Impact On The Business, It Makes Perfect Sense For Us To Adopt The Technology."

John W. Casella. Chairman of casella
"Oil Purification Systems' patented fluid cleaning technologies help Waste Pro cut maintenance costs, while also proactively expanding its green initiatives."
Tim Dolan, Vice President of Operations at Waste Pro