One area where the truck manufacturers cut corners is on the cooling system. They only give the standard trucks enough cooling for a 3% grade in the summer months. A Peterbilt 379 with a 500 HP Detroit 12.7 will have 177 coolant tubes in the radiator. The same truck with a 550 HP CAT will have 234 coolant tubes. The Pittsburgh Power radiator has 400 tubes, about twice as many depending on the application. It also has 16 fins per square inch verses 14 fins on the stock radiator. Our radiator has dimpled tubes unlike the straight tubes in the standard radiators. Dimpled tubes are much more effective at cooling because of the increased surface area touching the coolant. Don't forget to install our 180 degree thermostat as well.
Please call to order one of our radiators or charge air coolers. (724) 360 4080.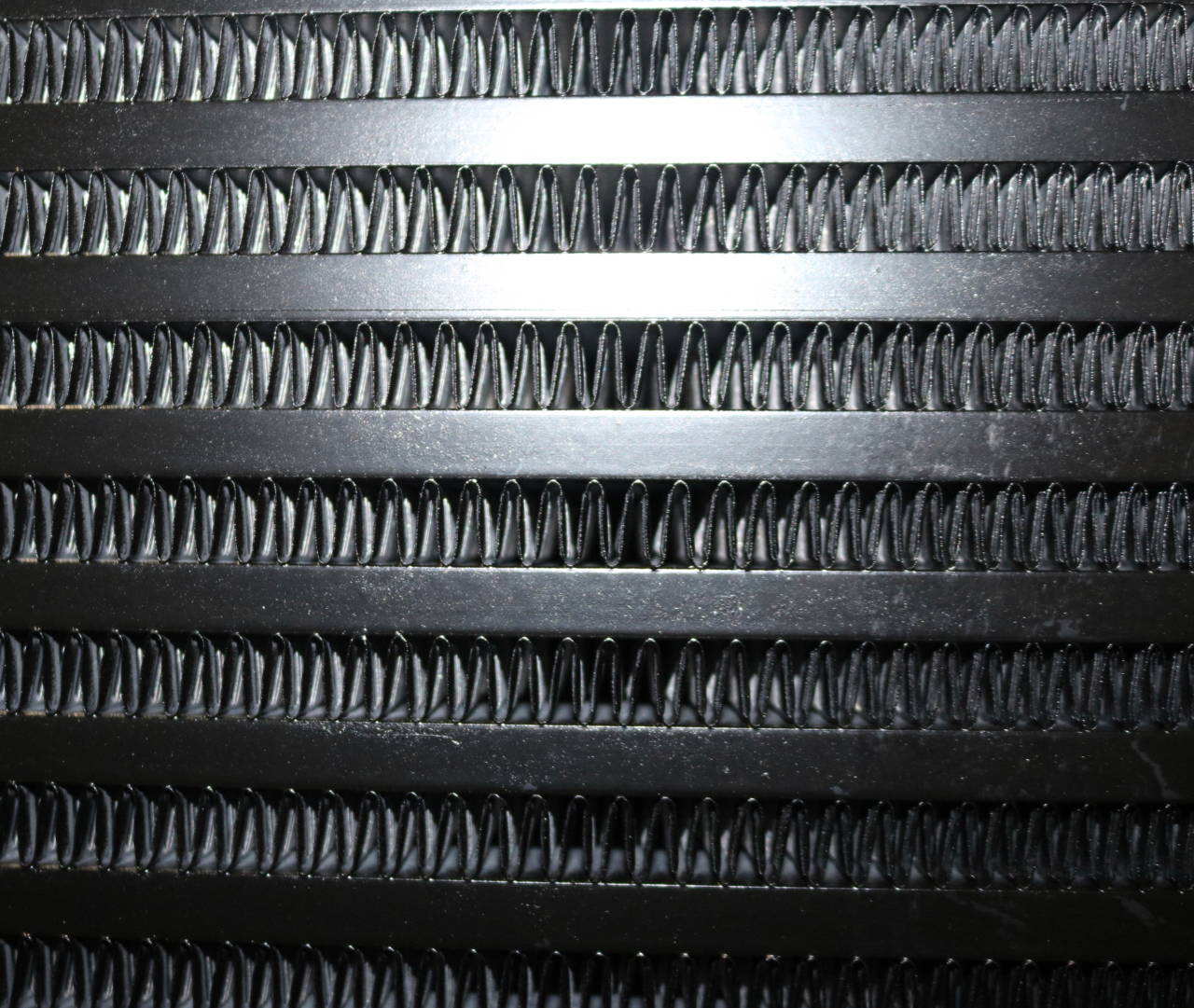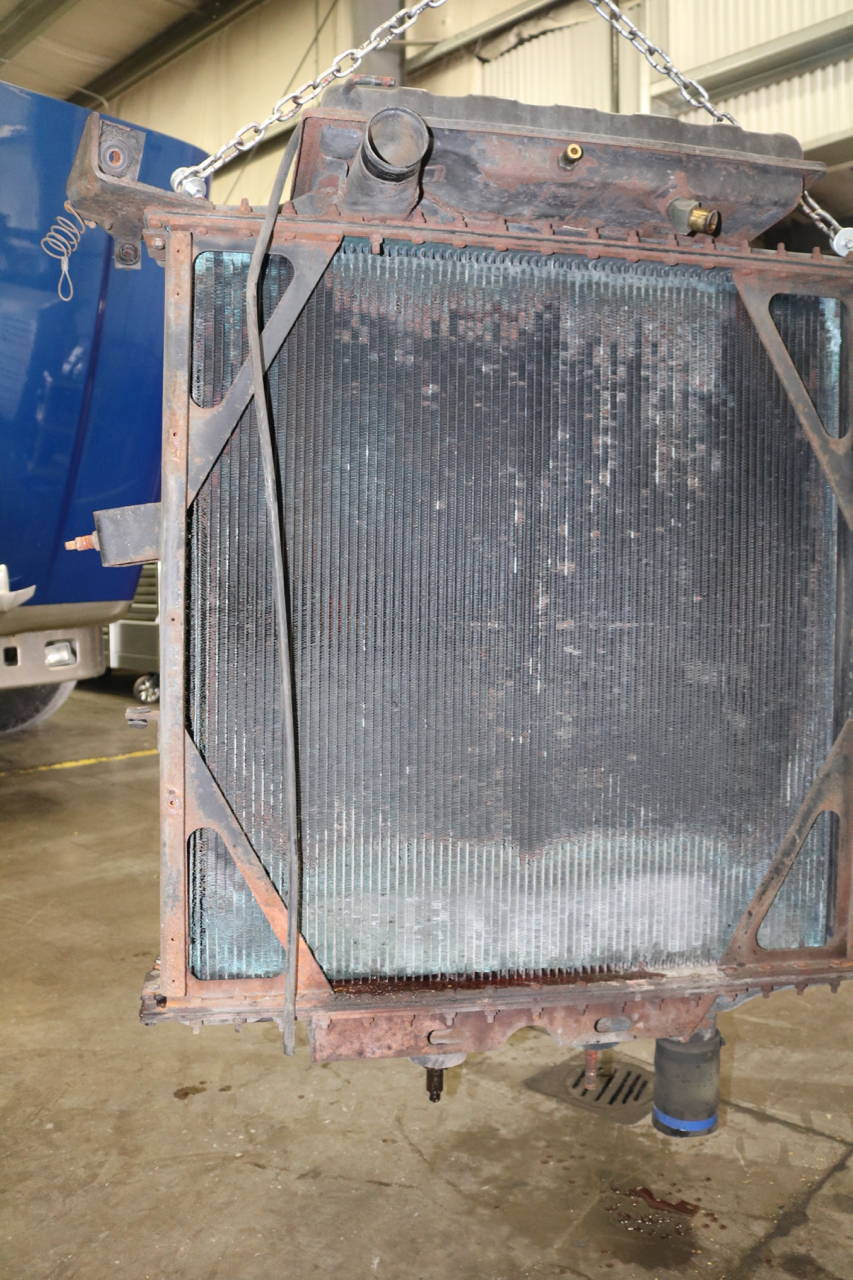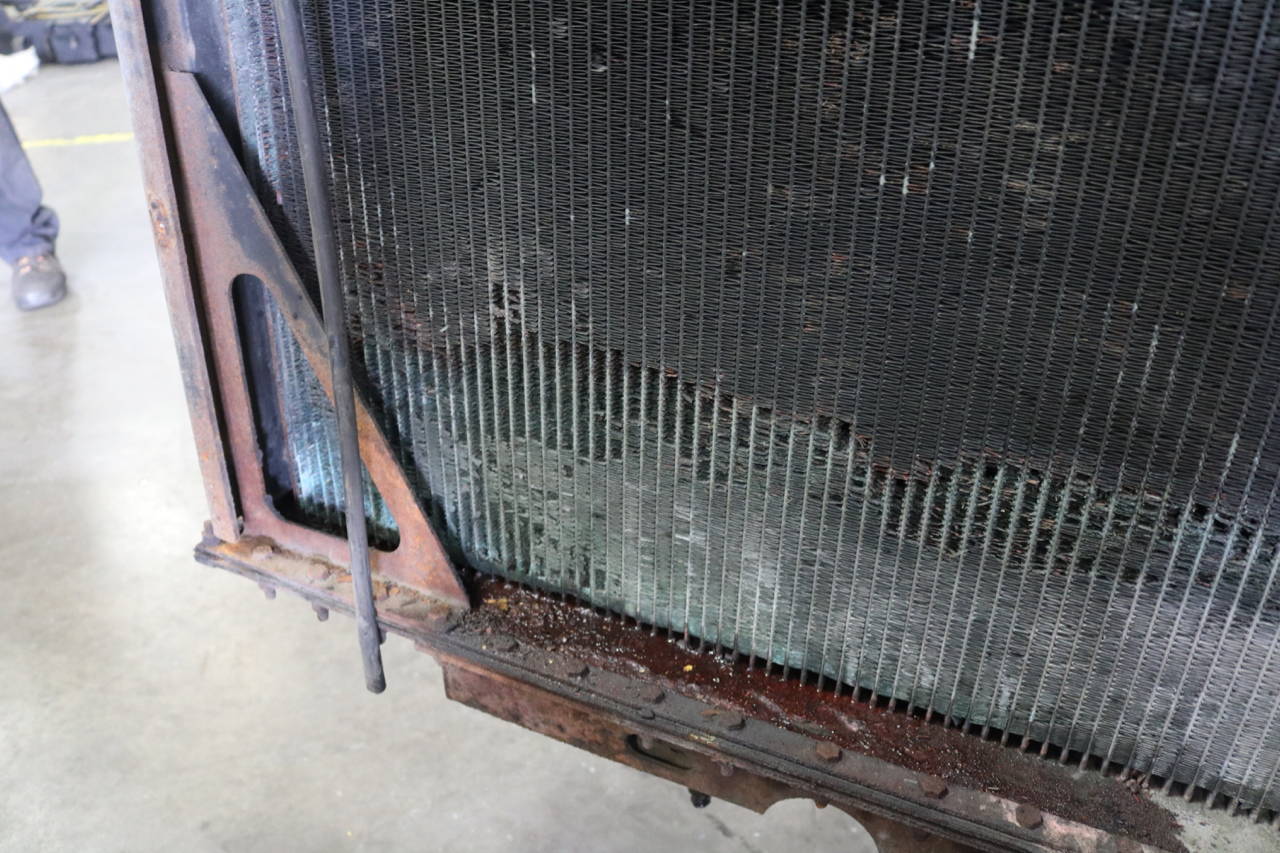 Over the winter our trucks suffer from the ingestion of salt and mag chloride spray into the radiator and air filters. The spray that comes off of the tires of the vehicle in front of you and is highly corrosive and accumulates on the fins of the radiator and in the air filter. The fins of the radiator carry heat away from the tubes. The tubes take the heat out of the coolant, and the fins take the heat away form the tubes. Without the fins the radiator will not cool the antifreeze. The radiator shroud enables the fan to draw the air through the radiator, however the part of the radiator that is covered by the shroud collects most of the salt and mag chloride. My suggestion, don't tailgate the vehicle in front of you, the more spray that hits the front of your truck, the sooner you will have to replace the radiator. Now is the time to take a high intensity flash light and look between the fan shroud and the radiator and look at the condition of the fins. If they are missing or deteriorated such as the radiators in the pictures, it's time to purchase a new radiator. Please don't wait until it's 85 degrees and you can't control the coolant temperature.

Are you ready to upgrade your radiator or charge-air-cooler? Give us a call with your truck year, make, model, and engine. We have radiators in stock for the following makes:
- Kenworth
- Peterbilt
- Freightliner
- Western Star
- International
- Volvo
- Mack
Call us at (724) 360 4080 and ask for the Parts Department.