BIG CAM CUMMINS
PARTS & SERVICE

After more than 40 years of working on mechanical Cummins engines, we've become the go-to shop for knowledge and experience on these amazing machines. Between us, we have over 150 years of combined experience working on the Big Cam Cummins, so you've come to the right place.
In the late 1970's and 80's, the Cummins 855 Big Cam was the king of the road when it came to semi-truck diesel engines. It was and still is an engineering masterpiece. At the time of its inception it was not only the most powerful engine available, but the most fuel efficient, the most reliable, and the first engine to meet noise and emissions regulations. We formed a close working relationship with several Cummins engineers and became a trusted Cummins service shop and dealer. Back then we did a lot of experimentation and testing on the Big Cam to figure out how to make more power and eventually developed the first aftermarket twin turbo kit, making over 700 horsepower. With the introduction of the N14 we continued the tradition of performance tuning except this time with computer software in addition to the hardware.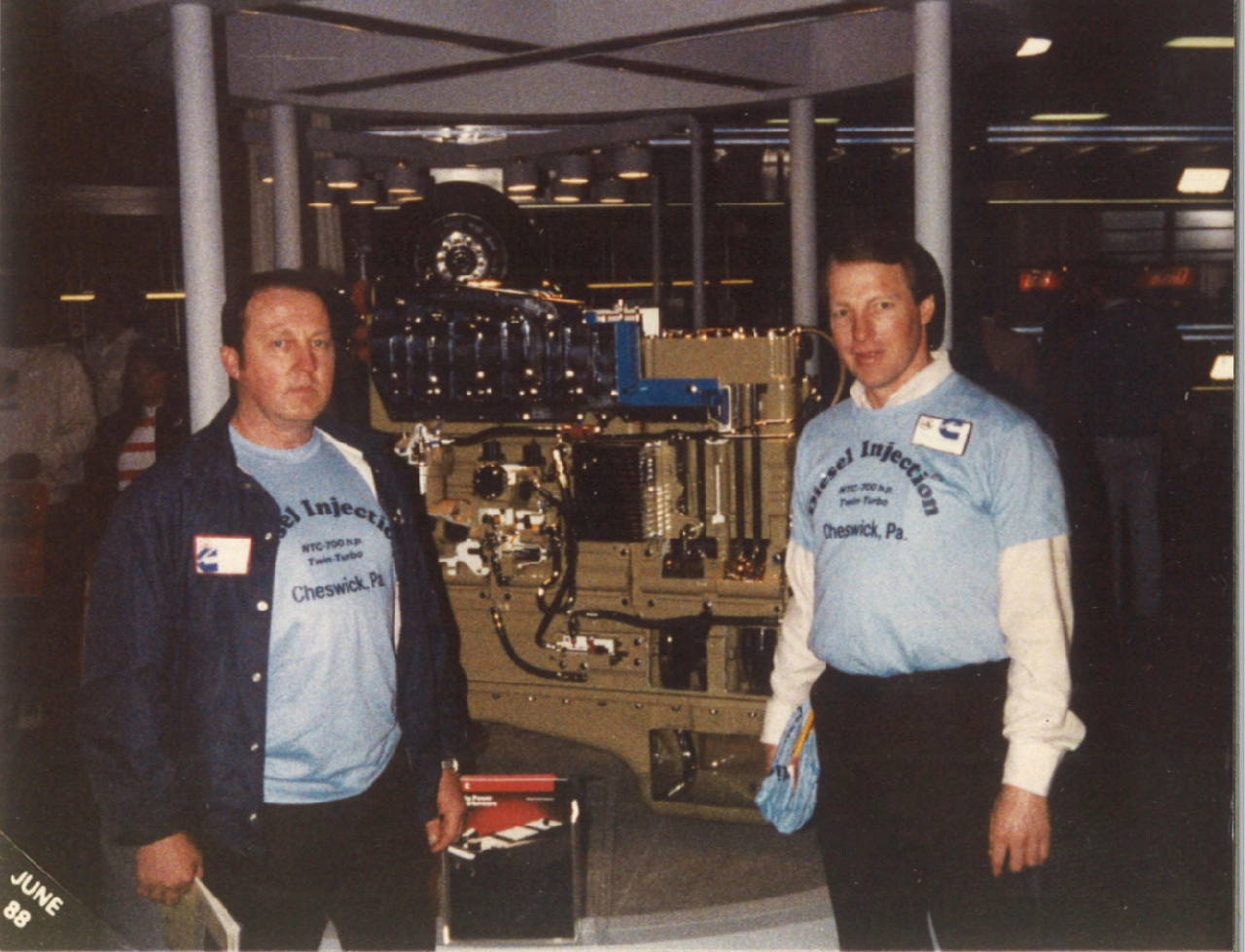 Bruce, Pete, Pat, Brian, and Shawn each have over 30 years of experience and have amassed extensive knowledge of Big Cam engines. We also keep inventory of almost any part you may need to service or upgrade your Big Cam.
AVAILABLE PARTS & SERVICE
Diagnostics and repair
In-frame and complete out of frame engine rebuilds
Dyno tuning
Fuel pump rebuilds
Injector rebuilds
Low-flow to high-flow cooling system conversion
Duel fuel line kit
Upgraded turbos and manifolds
Ceramic coated pistons
Main and rod bearings, connecting rods, and other internals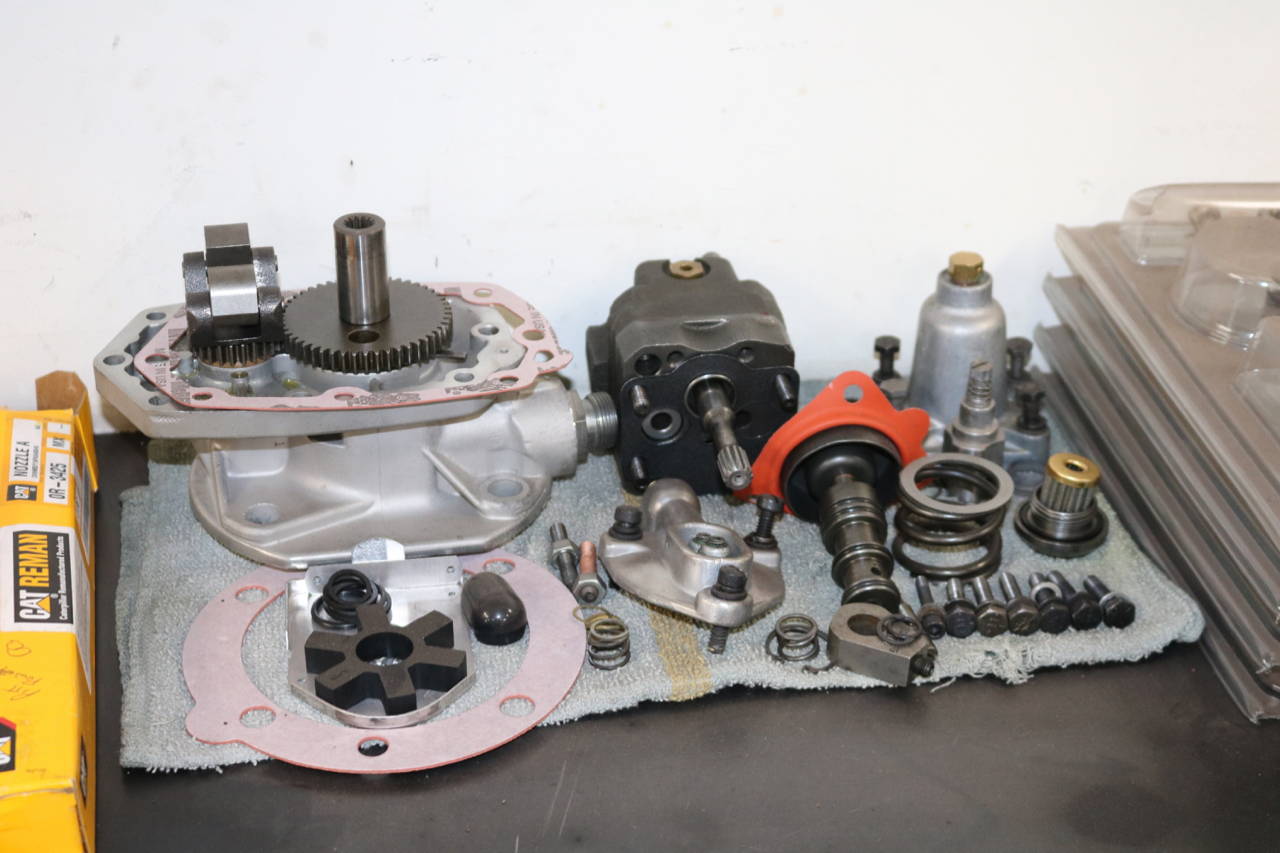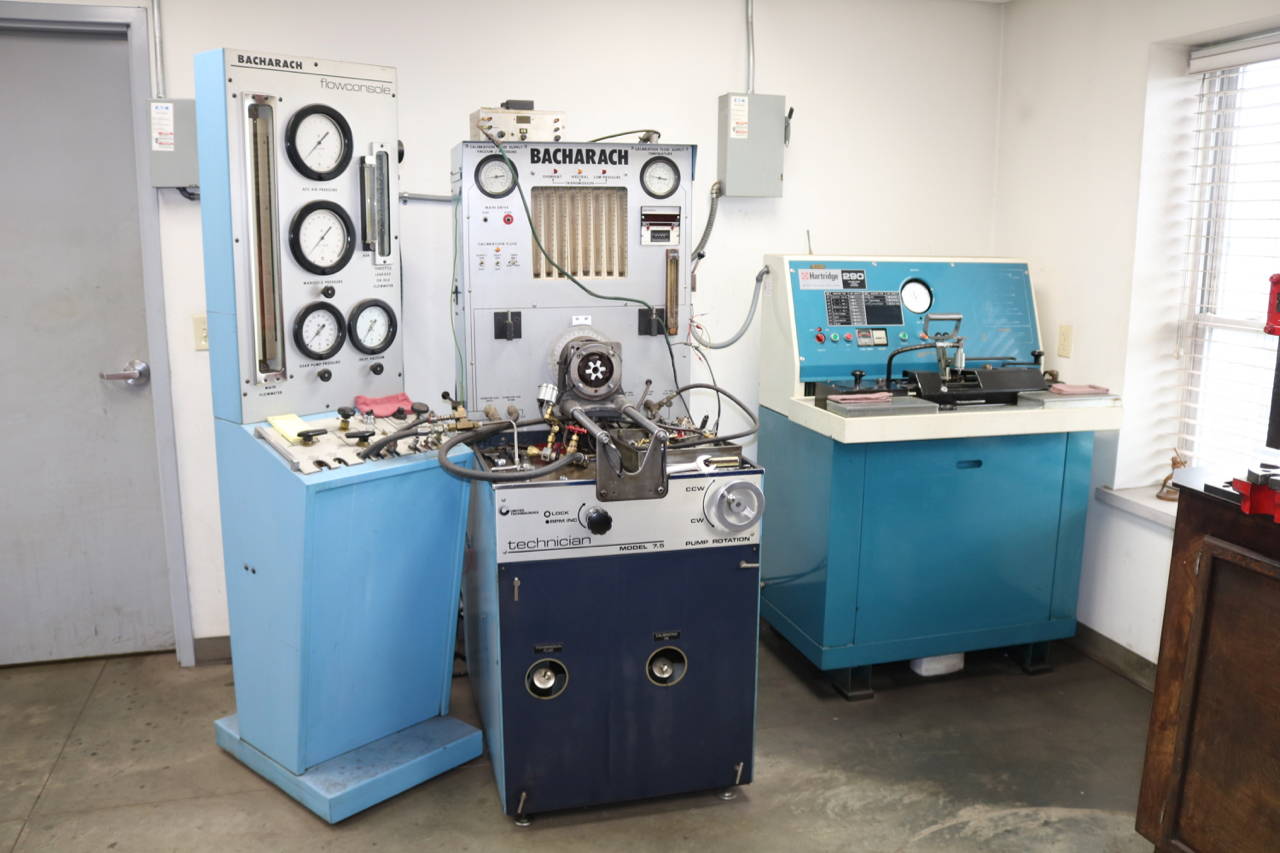 Here at Pittsburgh Power, we've been rebuilding Cummins fuel pumps and injectors since 1983. Back then we bought a brand new pump machine which we are still using today. Our man Pat has been rebuilding pumps and injectors for 35 years. He came to work for us in 1985 after attending Rosedale Technical Institute for Diesel Mechanics. Since then he's perfected the art of rebuilding pumps and injectors.
Many ask us what all goes into rebuilding fuel pumps and injectors. With the pumps we start off by disassembling them, cleaning, and replacing all worn parts. We then reassemble the pump with new springs, gaskets, seals, and O-rings. It then goes on the pump stand to be tested. There are thousands of pump codes for different horsepower and torque curves. We work with the customer to pick the best code for each application and set it up according to their needs. For injectors, we like to setup and blueprint every set of new injectors. Our new injectors are from Cummins ReCon. First we do the leakage test to check the barrel and plunger tolerance, check the plunger to injector cup for leakage and seating, and then the recalibration to increase the flow for more horsepower, and then adjust the top stop setting. Now the owner-operator has a blueprinted set of injectors all match flowed. If the customer wants to keep their original set of injectors, we can perform what we call a "clean and check" where they are disassembled, cleaned, and reassembled with new O-rings. They are then tested, checked for leaks, and calibrated to match flow. You can't have a reliable high performance diesel engine without this extra attention to detail.
Below is Bruce's Big Cam Book. It's a compilation of many articles written over the years so it may contain outdated pricing. For updated pricing, please visit our online store or give us a call.